Now that it has finally started to get cold here in the South, I've had the opportunity to wear some of these cold winter knits that I've finished lately. This cowl was a really quick knit thanks to the super bulky yarn, and it has become one of my new favorites.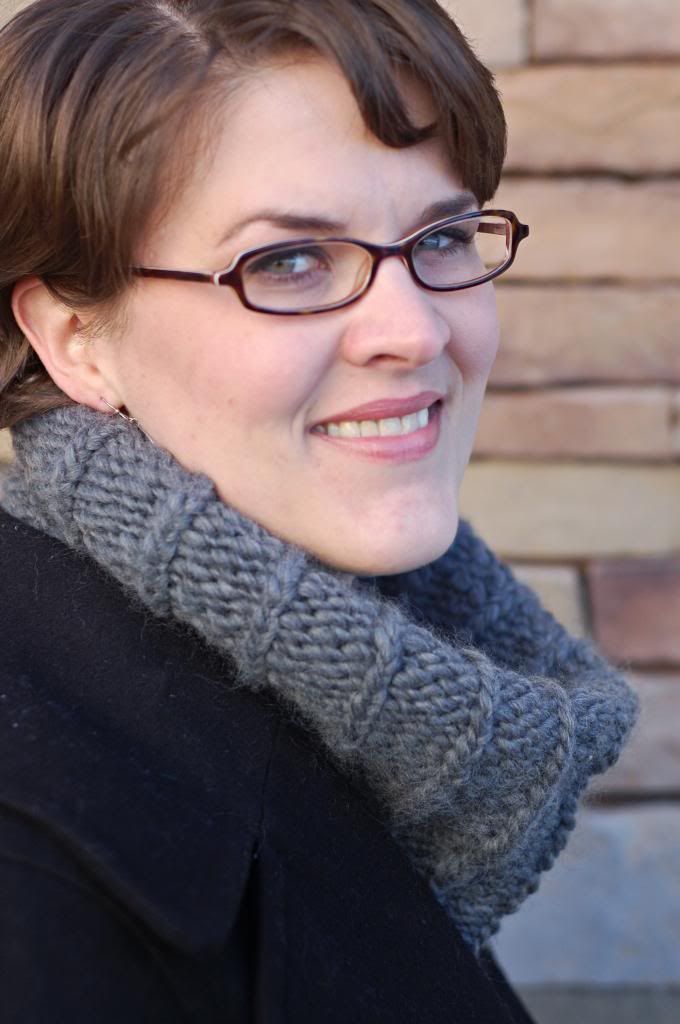 First, the yarn is to die for! So soft and really cozy warm. It's
Haciendo Plymouth Yarn
, which is a 100% extra fine merino wool. The yarn is almost a thick and thin yarn type yarn, but more thick than thin. I originally purchased it last year when we were in Charleston, SC for Thanksgiving. I only bought one skein, but wish I would have purchased more because I just adore it (it is right up there in the rankings - probably second, but only to my favorite yarn Malabrigo!) We are headed back to Charleston for Christmas this year and I'm hoping to score a few more skeins of this yarn now that I know how much I love it. My one and only complaint would be that the yarn tends to shed a bit. Normally it wouldn't be a big deal, but I have a wool coat which means any and all fibers tend to stick to it. I just have to remember to lint roller down before heading out.
I've been searching and searching for the perfect pattern to use this yarn on and I finally decided to cast on for the
Simple Ribbed Cowl by Orange Flower
. I was right! - this was the perfect pattern for this yarn. I did learn how to purl through the back loop thanks to this pattern, and it really is not as difficult as you might imagine. The end result is well worth the effort.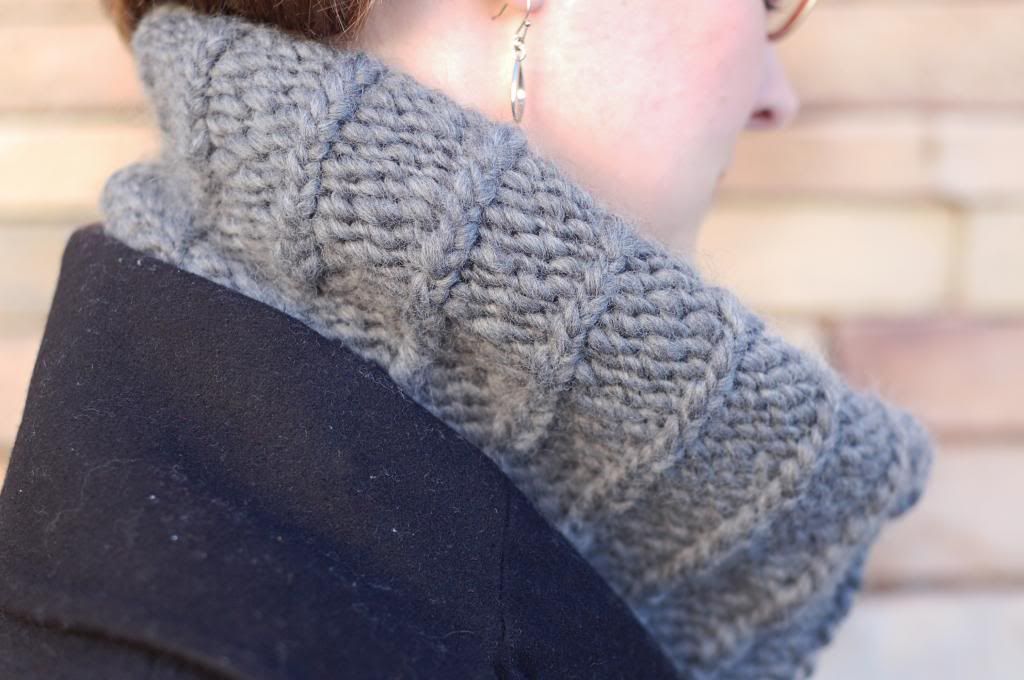 Pattern:
Simple Ribbed Cowl by Orange Flower
Yarn:
Haciendo Plymouth Yarn
(100% extra fine merino wool) - purchased at
Knit
in Charleston, SC
Needles: US 13
Date Started: October 6, 2012
Date Finished: October 7, 2012
Finished Size: 10" pre-block
Modifications: Cast on 68+1, slipped first stitch and knit2tog on row two. Just knit until I ran out of yarn. Ended with 10 inches of yarn to spare. Talk about cutting it close. I did cast on extra stitches because I didn't want it to be too tight around my neck. But I think I should have just CO the 60 sts as per the pattern.