Another Madelinetosh project and I LOVE IT!! I have worn this hat so many times, it is definitely my favorite (and I don't usually wear hats now that I have short hair). It is the perfect fit, yarn, slouch, and color! I just love everything about it! The pattern is super simple. The only thing that would potentially be a downside to it is all the purl rows. I don't mind purling so I wasn't frightened off when I saw all the purling that was required. I'm glad too, because it seriously is my favorite hat!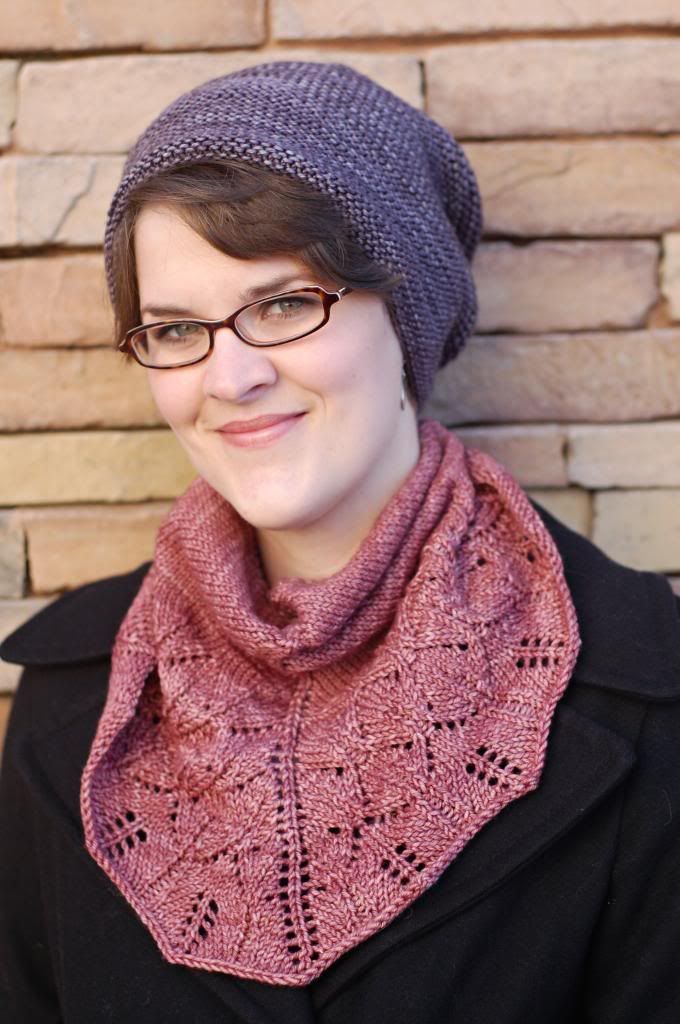 The yarn is amazing! This was my first project (
Zuzu's Petals
was my second) working with Madelinetosh and I love it. The yarn has a bit of spring to it (but not much) which was perfect for this hat. It makes the slouch just right. It is also incredibly warm. The color is a gray, but it has a bit of purple to it, which I really like.
That's all. The perfect hat made from the perfect yarn. I'm off to find more projects that I can knit with Madelinetosh!
Pattern:
Rikke Hat by Sarah Young
Yarn:
Madelinetosh DK
in Composition Book Grey
Date Started: February 19, 2012
Date Finished: March 3, 2012
Needles: US 4 (brim) and US 7 (body)
Modifications: None. I followed the pattern directly. It took me about 8 hours to knit this up (I'm a slow knitter, especially with all the purling)