Wow, the new year is here! I still can't believe it. I'm still trying to get caught up with stuff from last year. One day at a time a guess.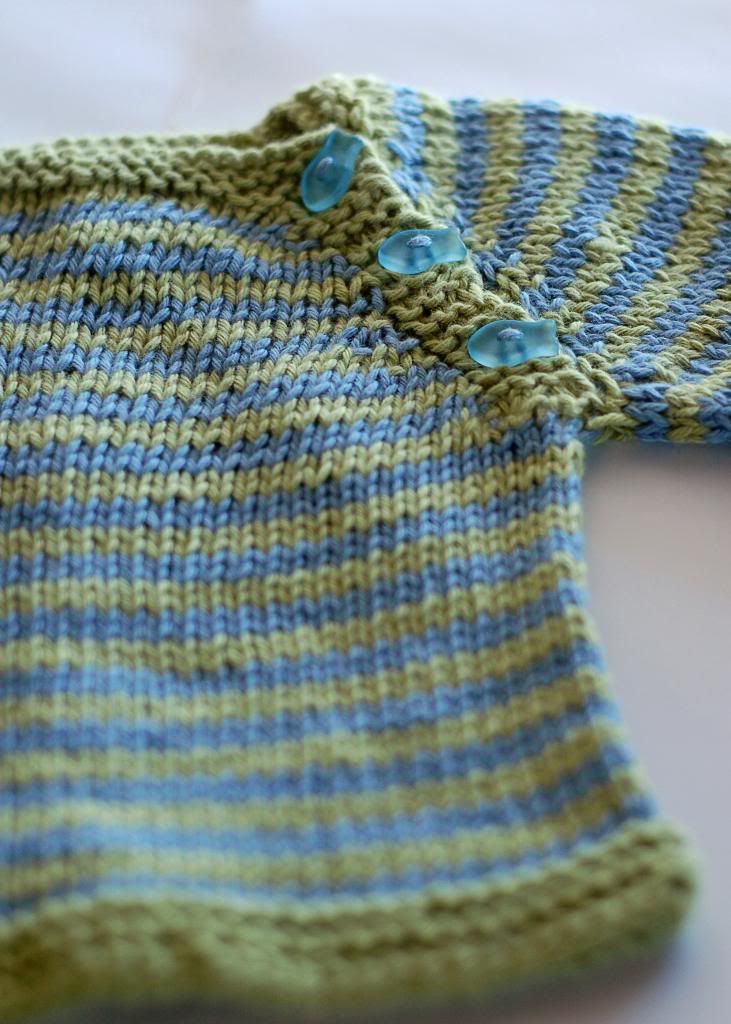 So... let's get started. This project was from a long time ago (like last July) but it is just too cute not to show off. I'm still working toward my goal of being able to knit a sweater for myself, but decided that more practice was necessary. Since I already knit a
little girl sweater
, I decided to make a little boy sweater. The pattern is the Puerperium Sweater by Kelly Brooker (which is a free download if you are on Ravelry), but I made some modifications to the pattern. I added stripes to the pattern, and used Intarsia to keep the button band in green. I only knit up to row 30 before joining in the round and omitting the remaining button rows. The end result is a super cute, and super tiny sweater. It is a newborn size so I'm hoping I can find someone that it will fit.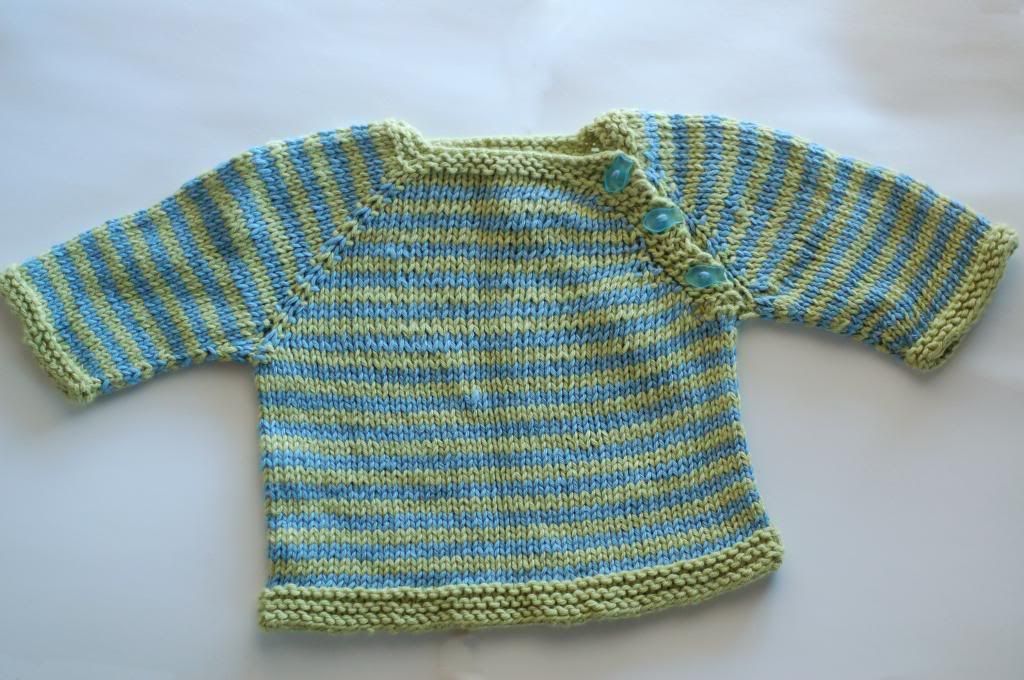 I found these super cute ceramic fish buttons in the exact shade of blue and immediately knew they would be perfect for this little sweater. I think they might just be my favorite part.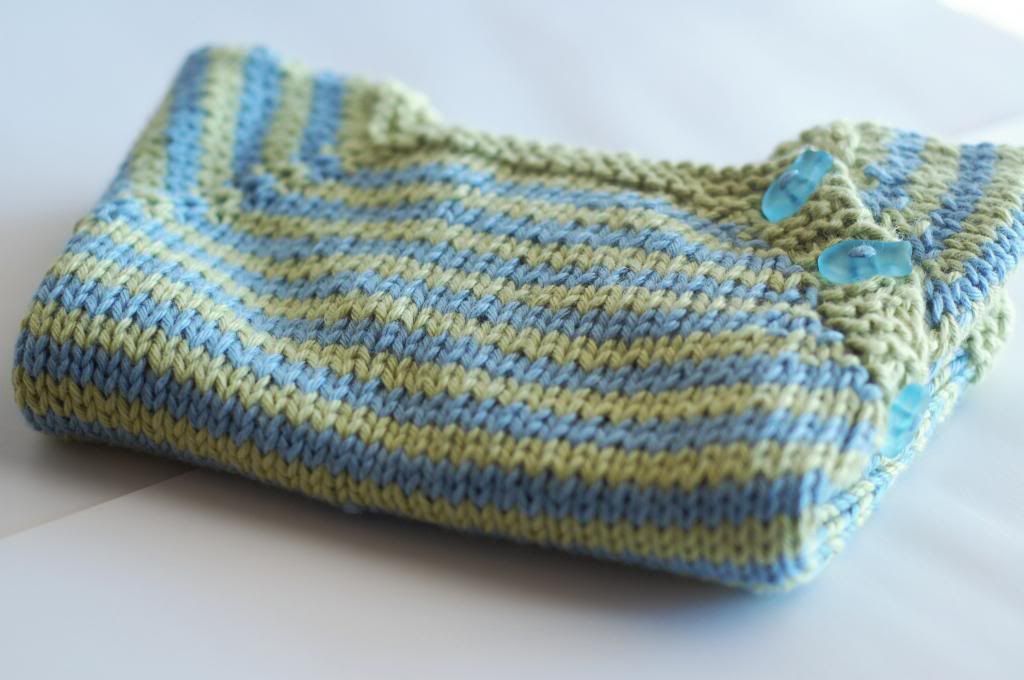 The yarn was actually something that D helped me pick out. He has good taste, and just so happens that this yarn has cashmere in it. I'm not sure how smart it was to use it for a baby sweater, but it was just so soft and perfect for this pattern that I couldn't resist.
Ravelry Project Page
Pattern: Puerperium Sweater by Kelly Brooker
Date Started: July 13, 2012
Date Finished: July 26, 2012
Yarn: Louisa Harding yarns - Aimee
Needles: US 7
Gauge: 22sts = 10 cm
Size: Newborn
Modifications: Doing stripes. Intarsia to keep the button band in green; after row 30, CO 1 st at underarm to join in the round and omitted remaining button band; knit body for 32 rows; finished with 3 ridges of garter; tapered sleeves with 38 sts per sleeve; ceramic fish buttons.