I'm still working on blogging about all the hats I made for Christmas - slowly but surely I will get there. I've already got finished projects for 2013 to share.
I used
this pattern
from
Purl Soho
to make a simple stripped hat, with a large pom pom, for my nephew for Christmas. The pattern is super simple and knitting it with chunky weight yarn makes for a relatively quick knit. The best part is creating the pom pom! Seriously, why are pom poms so fun to make?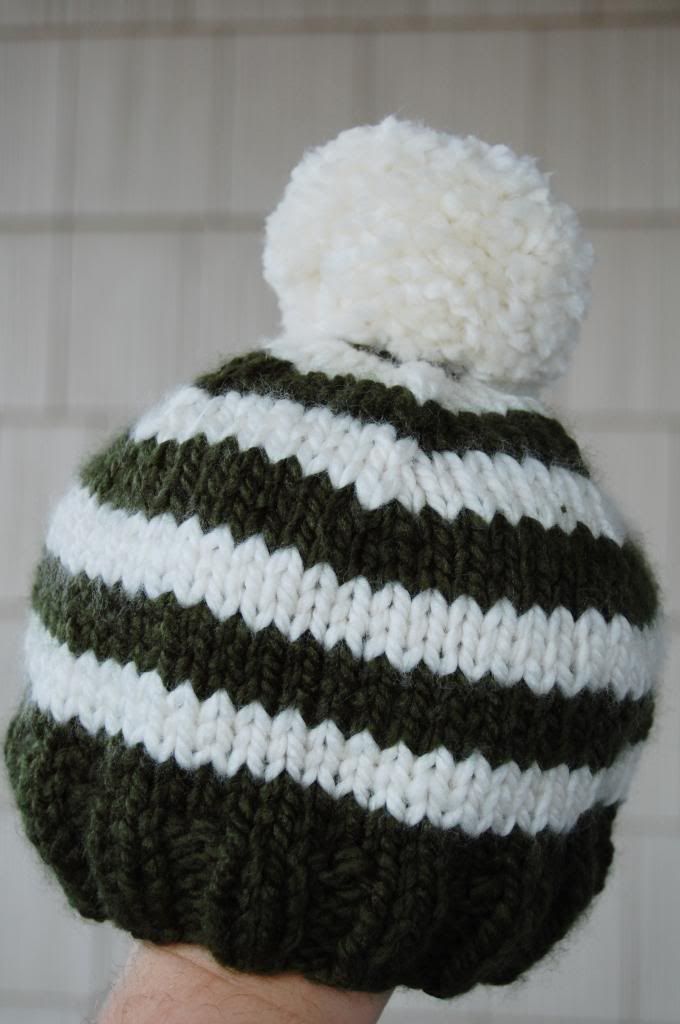 I used a dark green and cream colored yarn, alternating colors every three rows. I haven't worked with acrylic yarn in a long time and after knitting with this yarn, I remember why. I really just don't like it. It is soft and I wanted something that would be easy to clean (and after the felting of the Windschief hat, wool was out of the question - I was still bitter), plus it came in some non-traditional baby colors that I was looking for. It fit all the criteria I was looking for, so I used it.
Knitting with chunky yarn, on large needles, with an acrylic fiber was really tough. After knitting for about an hour, I'd have to stop just because of pain in my hands. Knitting with this yarn was a challenge, but in the end I think it turned out pretty cute.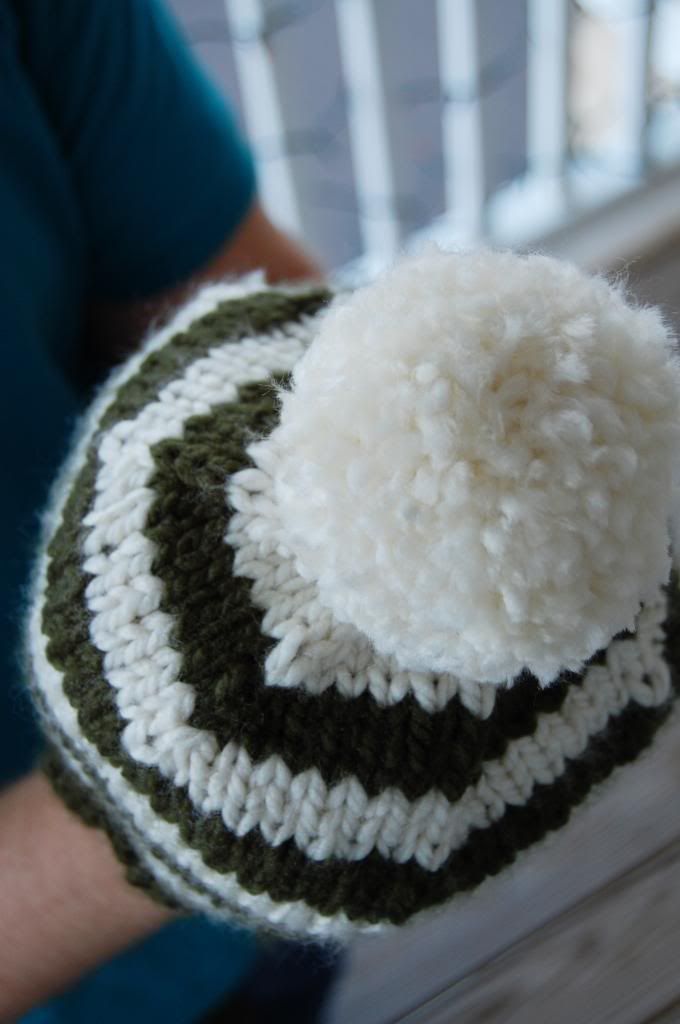 After the tragic mishap of the
Windschief Hat
, I needed a quick knit (since I was short on time) to make a replacement hat. Since the baby hat turned out so cute, I decided to make a larger version. You know - matching father & son hats!
I used the same pattern and made a adult (male) size large. I alternated the stripes by doing four rows of green, then two rows of cream. And just like that - I had a second finished hat ready to send off, and just in time for Christmas. Crisis adverted!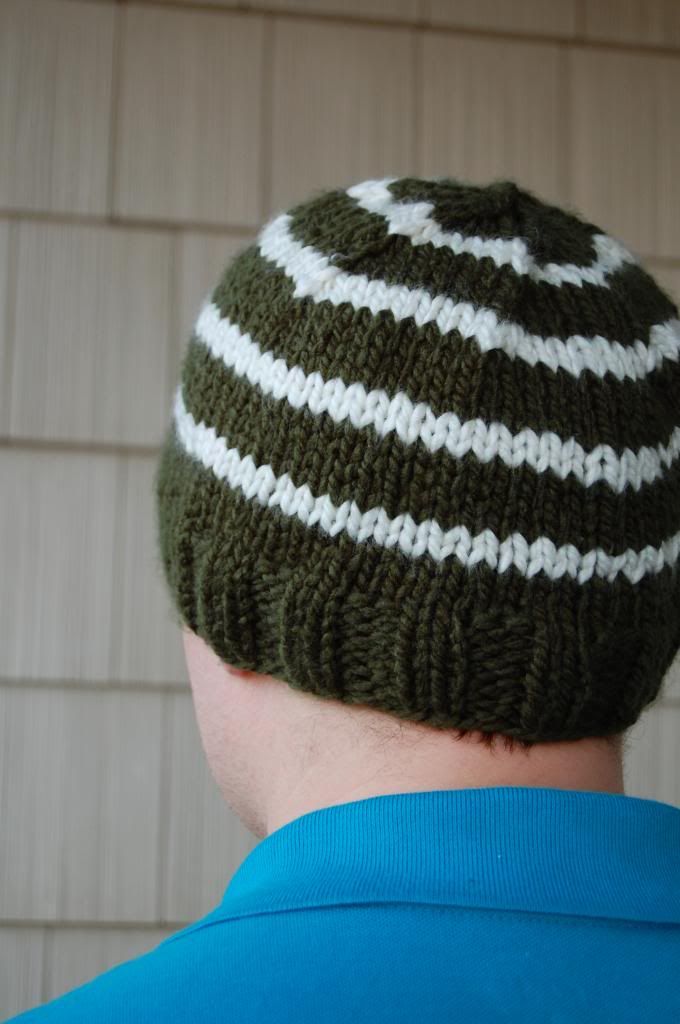 Needles - US Size 11
Mods/Comments- I knit the pattern in the toddler size and the adult male size. I purchased one skein of each color, and that was enough yarn to make both of these hats, with a little left over. Also, enough to create the pom pom.