The last of the Christmas hats! Finally!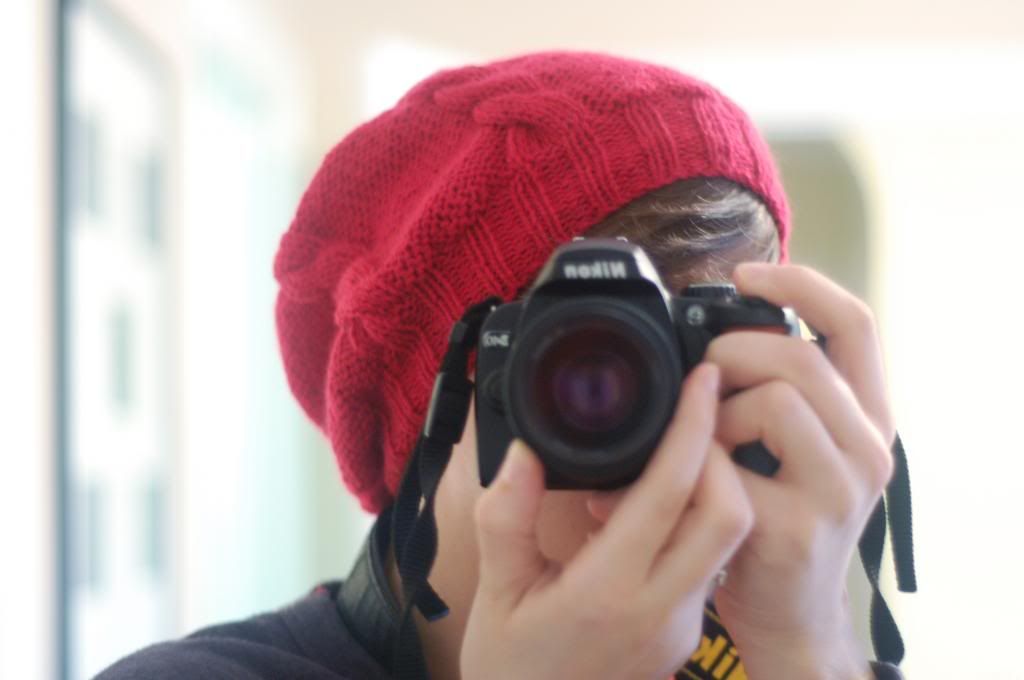 This beautiful hat was made special for my sister. She wanted something that wouldn't squish her hair, so a beanie type hat was out. I really love my
Rikke hat
(but didn't want to make another one just yet) and knew that a similar slouchy type hat would be perfect for my sister.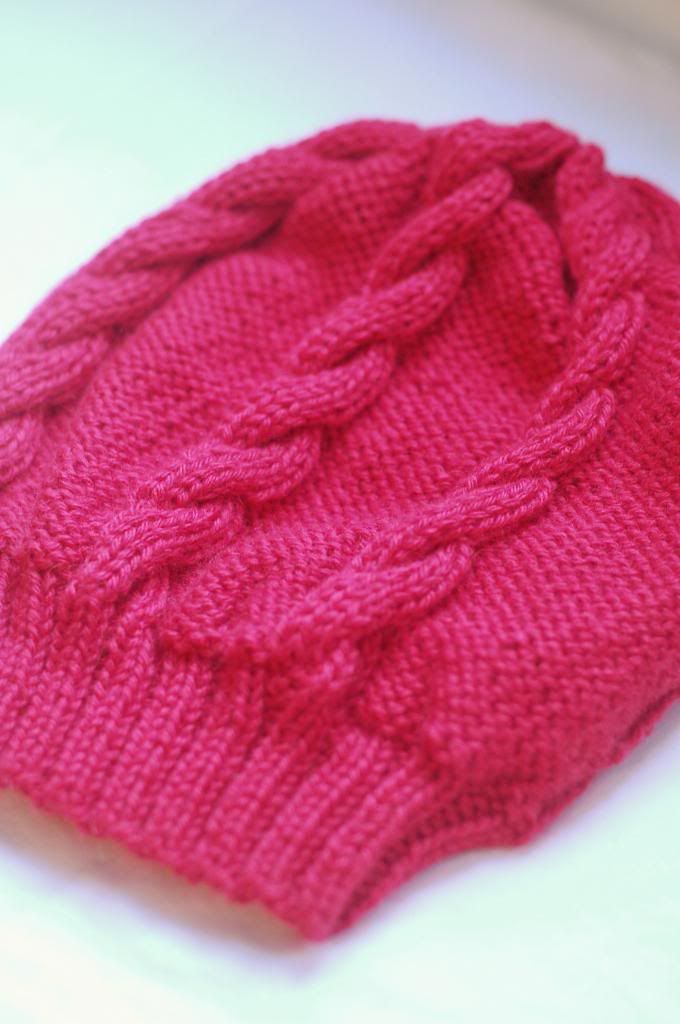 Once I
saw this cabled hat pattern
, I immediately added it to the "to make one day" list. You can purchase the pattern directly from Linda, or if you buy the yarn from her, the pattern is included free. Since I had already found this yarn, I just purchased the pattern. Linda was very helpful and the delivery was quick.
Overall, I really enjoyed this pattern. I will most definitely be making another one - hopefully for me this time. I think a yarn that holds shape a little better (maybe a 100% wool like suggested in the pattern or - Um... Malabrigo) would be perfect for this pattern. This alpaca yarn (which I adore!) drapes beautifully so it still works well. The biggest problem I had with this yarn is that it photographs horribly. I had the hardest time getting an accurate representation of the color. The first photo is the closest to the accurate color.
And that, my friends, is the end of the Christmas Hats of 2012!
Ravelry Project Page
Pattern -
Frog Tree Merino Melange Cabled Tam
by Linda LaBelle
Yarn -
Aslan Trends Royal Alpaca
in Crimson
Needles - US 6 (brim), and US 8 (body)
Date Started - December 1, 2012
Date Finished - December 9, 2012