Christmas vacation via Instagram.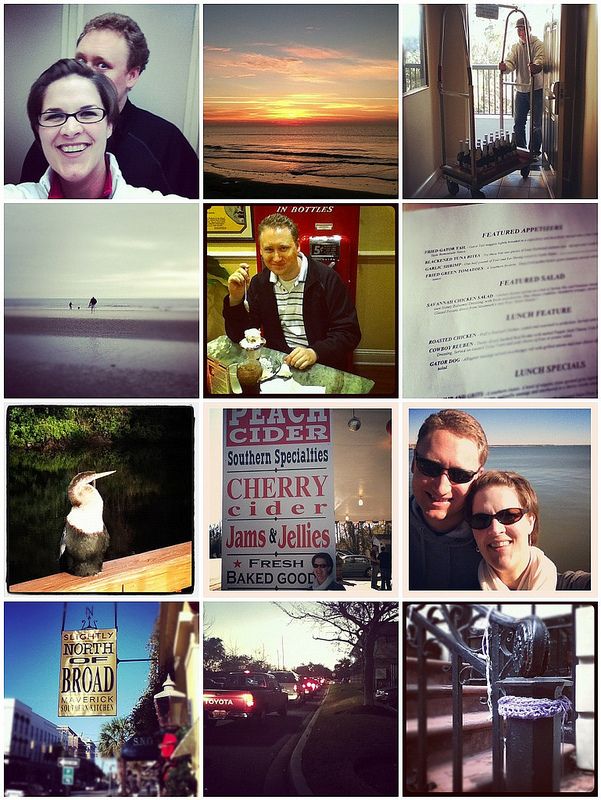 Top to bottom, left to right.
1-Silly boy, photo bomb.
2- Early morning sunrise at the beach.
4 - Exploring the beach for seashells.
5- First trip to Leopold's.
6- Southern menu: Featured Appetizer ... Fried Gator Tail
7 - Pretty bird soaking up the sun.
8- Peach cider stand "Quick, pull over!"
9 - The Battery - Charleston, SC
10- SNOBS
11 - The worst traffic of my life
12 - Yarn bombing as spotted in Savannah, GA