Now that I'm finally finished with showing off all the hats I knit for Christmas, I can finally begin with the recently completed projects... and it's only the middle of March - I'm totally on track this year.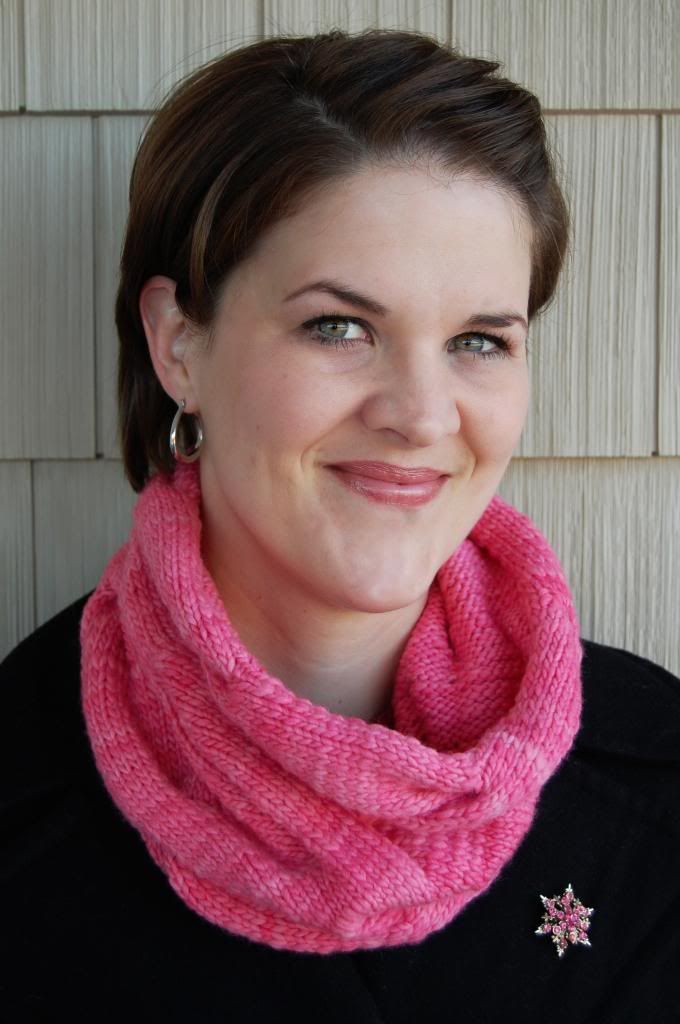 After my crazy two months of knitting nothing but hats, I was in a non-knitting mood. Or rather, a non-hat knitting mood. D suggested I start a new project. In his mind, he was hinting to me to knit him some socks. But in my mind, it was the perfect opportunity to start the
Burberry Cowl
. (Don't worry, I'm working on socks for the hubs, he no longer has to send out the subtle hints)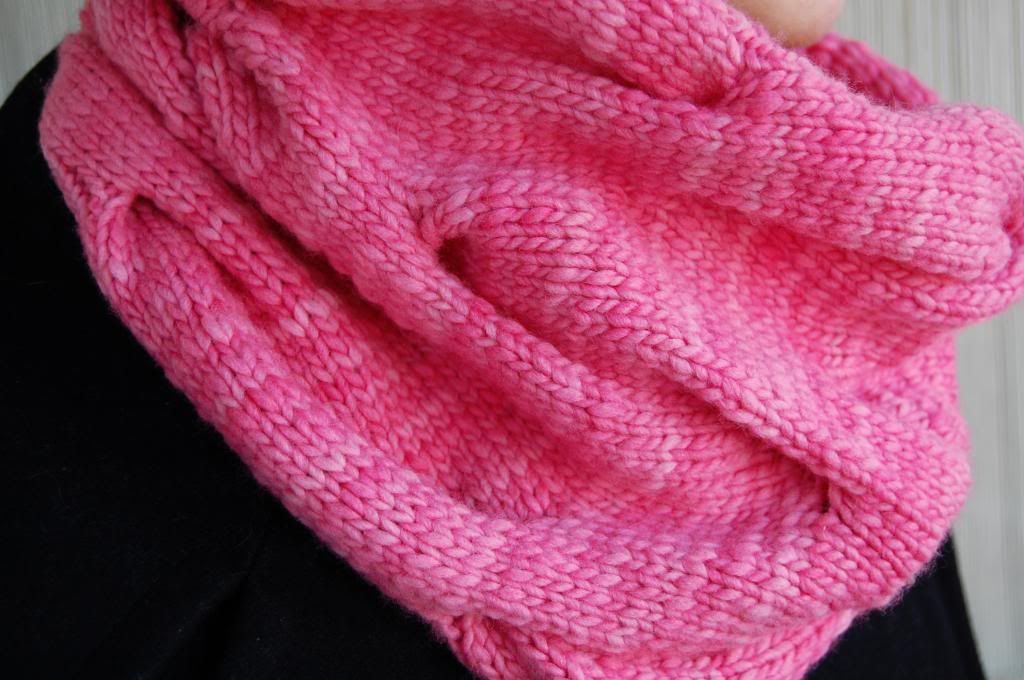 I saw this knit up as a shop sample in my
LYS
and immediately fell in love with it. I knew I wanted to use Malabrigo, because honestly, what else would I use? I only had one skein of
merino worsted in this bright pink
(Cactus Flower) so I made some modifications to the pattern to fit the yardage that I had. Here's what I did:
I cast on using a provisional cast on, and I knit the pattern repeat with 28 rows, instead of the 30 the pattern calls for. I moved the cable rounds to row 9 and 23, and I knit the repeat for 5 rounds. I decided to block it before I closed it into a cowl, which I'm really glad I did it that way. Much easier to block evenly. After it was done blocking, I used the Kitchener Stitch to graft the two ends together.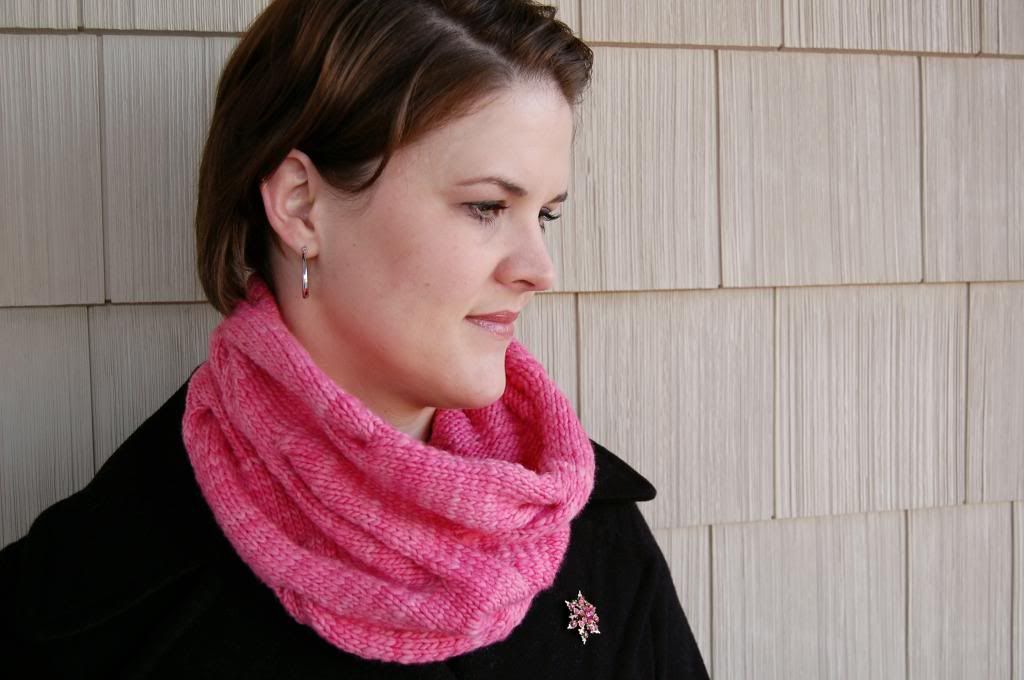 Just like that I was finished! This was the perfect project to knit after all the hats. It was simple, yet interesting enough with the cable rounds, and the end product is AMAZING! I love it! I think this one might work it's way up to the top of my favorites list. There is just something so nice about having some Malabrigo Merino Worsted wrapped around your neck.
Ravelry Project Page
Pattern:
Burberry Inspired Cowl
by
Julianne Smith
- free pattern.
Date Started: January 1, 2013
Date Finished: January 5, 2013 (started to block); January 8, 2013 - grafted together and finished
Yarn:
Malabrigo Merino Worsted
in Cactus Flower
Needles: US size 8 - straights
Instagramed:
Here
and
Here
Modifications: Provisional CO, knit the pattern repeat with 28 rows, and completed 5 rounds of the repeat. Knit cable rounds on row 9 and 23.